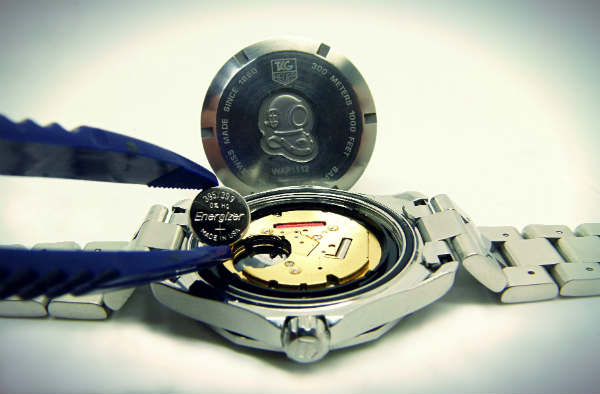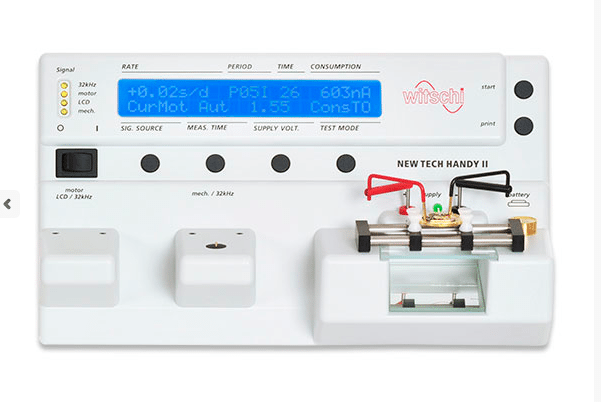 Battery Changes:
Quartz watches run on a battery, and those watches generally do not need service of the movement until consumption  of the movement rise significally.
Migitech will check your watch's battery value, and electronically test the movement for energy consumption. On this way we know in what condition is the movement of your timepiece and can determine how long your new battery can last. When we change batteries of your timepieces, our watchmakers follow this specific procedure:
-First, we check what type of case-back your watch has (there are three primary types, a pop-style cover, a screw cap cover and case-back with a few (usually 4-8) screws)
-Next, the case-back and battery cover is opened and battery identified. Old battery is then being removed carefully. Before the new battery is put in, we do the measurement of the old battery to see how much energy is drained (batteries can be 1.58V or 3V when full), and then we check the movement consumption. For all of these tests we can provide printed proof.
When we get all the readings and if they are good, then we put a new battery in, check or replace seals, close the watch properly and, if required by manufacturer, we do pressure and water resistance test to ensure that everything is done according to its factory specifications.
-What makes us different, we always include ultrasonic cleaning of the casing and bracelet (if metal) in service, to make sure that our customers get their watch back in working and clean condition.
Migitech Watch Repair offers Free Online Estimates on all watch repairs. All our repairs come with standard One Year Warranty on work performed.